September town council minutes posted (both of 'em)
The regular September 10, 2013 Felsenthal Town Council meeting minutes are now available. Business included:
The ARNC loan
The sewer system and fund transfer for lift station project
Water system repairs
The 4th Annual FNWR Festival
Transfer of funds from CD to Money Market Accounts
On September 19, 2013 there was a special called meeting of the Felsenthal Town Council. Click here for those minutes. Business included:
Sewer pump repairs
Sewer pump repairs funding
August town council minutes posted
The August Felsenthal Town Council meeting was on the 13th. Discussions included:
Lift station repairs
Street audit results
Water system survey
Water tank inspection
A new canoe trail
Click here to see it all.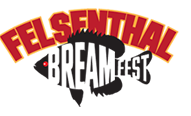 2013 Bream Fest a big success
The 2013 Bream Fest drew a large and appreciative crowd. Congratulations and thanks to the organizers and volunteers. Click here for links to picture galleries.
Felsenthal Water Association
2012 Annual Drinking Water Quality Report
The 2012 Annual Felsenthal Drinking Water Quality Report has been published by the Arkansas Department of Health. Click here to see the report straight from the horse's mouth on the health department's web site. Click here for a pdf you can print.
April town council meeting agenda and March council meeting minutes
See the agenda for the Felsenthal Town Council meeting April 9, 2013. Hear about thye lightning strike on the lift station and a power outage. Updates on sewer system, air conditioning, drilling potential in Felsenthal, and the BreamFest are on the menu. Click here to see for yourself. Check out the March 12 meeting minutes and find out what transpired.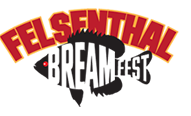 The 2013 Bream Fest is on. Make your plans now for May 24-25, 2013. See the special Bream Fest page on this site. Entry and vendor forms are now available. Click on Bream Fest in the menu above to find the forms you need.
Talk to George Bounds about the tournament 870.943.2973; Talk to Holly Womack, 870.315.5139, for vendor information, and talk to Ashley McDaniel, 870.814.9188, if you are of a mind to be really cool and volunteer to help with the tournament.
February agenda posted
A glimpse of the upcoming February 12 Felsenthal town council meeting: Sewer system update, legal advice on mineral rights, and the Bream Fest is on! Click here to see to see the agenda.
January minutes posted
Minutes for the January 8, 2013 Felsenthal Town Council meeting are not posted. Click here and get the details of the meeting.
December minutes posted
See the details of the new sewer system proposal, sewer rates and improvements to the Felsenthal Town Hall in the December 11, town council meeting. Click here.
November minutes posted
Read news of the sewer lift station and other proceedings in the minutes of the November 15, 2012 Felsenthal Town Council meeting. Click here

Felsenthal Baptist Church makes missionary packs
Felsenthal Baptist Church is assembling hygiene packs they will ship to missionaries. They need toothbrushes, toothpaste, washcloths, and bar soap. If you'd like to donate any of these items call Kenny King at 870-310-5250 or drop them off at the Felsenthal town hall.
October Newsletter posted
See the new "Notes from the Mayor newsletter. Read about the our animal control progress and see a big ol' snake. Click here. And, by the way, we still have "Worth Camp" Felsenthal maps at the town hall for $25.oo.
A letter to the citizens of Felsenthal
To: Citizens of Felsenthal
Re : Potential raise in sewer rates
Dear citizens:
The last thing I want to do as mayor is raise rates on anything. And we have already had to raise the water rates--two years ago. The proposed sewer rate increase comes at a time when you are all suffering with higher fuel prices and higher food prices. I do not propose this rate hike lightly. I do want your input, especially if you have another idea about how to do what must be done.
Firstly, let me outline what MUST be done. We have two lift stations, positioned in parts of town where sewage must be "lifted" in order to get it to our processing pools. Without these lift stations, we have no sewage service for much of our town. Both of these lift stations are old and need updating. Both of them have "lights on" everyday, which means the pumps are overloaded. This is not due to the pumps being too small, but rather other issues, such as rusting rails, and electrical needs. Repair on one of the stations is estimated at over $8,000.00. We have yet to get an estimate on the second one. That is minimal. If we were to "do it right," our costs for the one station alone would top $10,000.00.
Secondly, I have made overtures to several funding agencies about getting grants or long term help with these projects. I am not getting responses that are helpful to the process. I will attend another meeting of potential funding groups in Fordyce on Wednesday, November 14, but I am not particularly encouraged. Our town has a population of "poverty level" citizens at 35.5%. In order to be eligible for most Federal dollars and many state dollars, we need to have 51% of our population in poverty. I will, however, go to this new meeting and make our case. Wish me luck.
Our sewer budget looks like this: Our annual revenue for our sewer fund is currently about $30,000.00. Our expenditures ran $29,000 in 2011 and are currently at a projected $35,810. This overage in spending in 2012 is primarily due to the patchwork repairs and higher electric bills we incurred due to the problems with these lift stations. We have almost doubled the budgeted monies for utilities, maintenance and repair, and supplies due to the problems we are having.
I have cut back on additional expenditures from this fund as much as possible, but there is only so much "wiggle room" that I can give us. We will finish this year in the red with this fund, and unless we raise additional revenue, it can only get worse. Raising the rates by $5.00 per month would put us in line with other towns that charge $10-11 for the first 1000 gallons and an additional 1/2 cent per gallon thereafter. That would make the monthly bill about $15-20 for the average citizen. To make is fairer to the citizens who live here full time, a flat rate is preferable. This way, everyone--including occasional users with camps--pay the same rate as full time citizens.
Here is my plan: If at the end of two years of increased rates, we get all our repairs done and have a surplus, the rates would be adjusted downward to a level that would maintain our system but would be lower than these "emergency" rates we are requesting currently.
Mayor Linda Newbury
Aldermen:
Troy Clawson
James Holland
Virginia Harris
Margret Neal
Joyce Norwood,
Recorder / Treasurer
Joe Harrris, Jr.
Public Works Superintendent
August Newsletter posted
See the new "Notes from the Mayor newsletter. Read about a new neighborhood watch training program presented by the Sheriff's office coming to Felsenthal August 16th Click here.
Summer Newsletter posted
See the July "Notes from the Mayor newsletter. Read about flag replacement, a new look for Felsenthal this Christmas and an announcment of a Salvation Army visit to Felsenthal. Click here.
July minutes, agenda posted
Minutes for the July Felsenthal Town Council meeting are now available. Click here for the meeting minutes. Click here for the meeting agenda
---
Felsenthal Water Association
2011 Annual Drinking Water Quality Report

Click on the report
We're pleased to present to you this year's Annual Drinking Water Quality Report. This report is designed to inform you about the quality water and services we deliver to you every day. Our goal is to provide you with a safe and dependable supply of drinking water, and we want you to understand, and be involved in, the efforts we make to continually improve the water treatment process and protect our water resources.
---
New sewer and water user agreement, and flood plain development permit application posted
Click here to see or download a copy of the ammended Felsenthal sewer and water agreement. Click here to see or download a copy of the Felsenthal flood plain development permit application.
---

Worth Camp maps still available
The fine Worth Camp laminated maps of the Felsenthal Wildlife Refuge are now available at the Felsenthal Town Hall for $25.oo.
---
---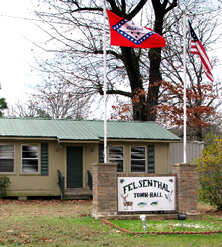 The Felsental Town Hall.
We are Felsenthal, Arkansas, next door to the Felsenthal National Wildlife Refuge — covering 65,000 acres in Ashley, Bradley and Union Counties in south Arkansas. Grand Marais Lake is in our back yard.
Felsenthal NWR is the world's largest green-tree reservoir. The Refuge offers hiking trails, fishing, wildlife observation photography, hunting, including youth hunts, environmental education and interpretation, and camping. Click here for Felsenthal NWR fact sheet.
For our visitors and friends: In the next few weeks we will develop this site to let you and the rest of the world find out about how much fun you can have here, about our history, our outdoor sports and our events. We are a friendly Southern town and love company. Y'all come.
For home folks: We will make this site the place to go for information about your home town, including:
Town council meeting schedule is now on the community calendar
Town council meeting agendas
Town council minutes are now posted
The Felsenthal annual budget
Monthly financial reports
Proposed ordinances
Applications and forms
Community calendar
Wildlife and outdoor activities
Announcements
Click here to email us. Call us at 870.943.2454