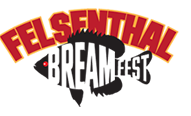 2015 Bream Fest tentative schedule announced
The 2015 Felsenthal Bream Fest dates are May 22-23, 2015. This will be the 30th annual edition of Bream Fest and we are looking forward to a great turnout and celebration. Click here for a tentative schedule, information, and forms for events and vendors.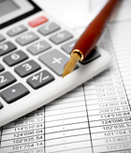 End of year financial reports and proposed budgets posted
Expenditures for 2014 for for the Felsenthal General, Sewer, Water and Street Funds are now posted for your review. Click here for for General, here for sewer, here for water, and here for street. Or you can use the main menu above under Home>Budgets.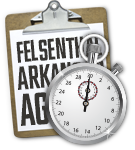 December 9 council minutes and January 13 agenda available
Find out what happened at the December 9, 2014 Felsenthal Town Council meeting and what to expect at the January 13, council meeting. They talk about transparency in Washington D.C. Here in Felsenthal you get the real thing.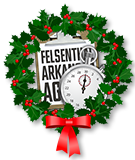 "Ho, ho, ho!" See the December 9 agenda and the November 13 minutes. And remember " 'Tis the Season."
Discover the details of what went on at the November 13 Felsenthal Town Council meeting. Then you can see what is scheduled to transpire at the Decdember 9, town council meeting. Merry Christmas and Happy New Year!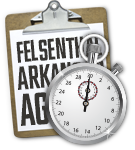 October 14 council minutes and November 13 agenda now available
Remember, the regularly scheduled meeting on Tuesday, November 11 has been rescheduled to November 13.
The October 14, 2014 Felsenthal Town Council meeting minutes, are available by clicking here. Although the minutes do not read like John Grisham – nor are they nominated for a literary prize – they do let you know what is going on in our home town. Same for the November 13 council meeting agenda. Click here for the agenda.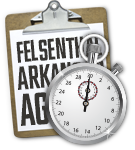 September 9 minutes and October 14 agenda available
Just in case you missed the September 9, 2014 Felsenthal Town Council meeting, see the minutes and catch up here. Although it is a bit late, take a look at the agenda for the October 14, 2014 meeting here.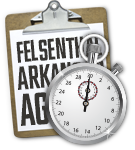 August 12 minutes and September 9 meeting agenda posted
Just in case you missed the August Felsenthal Town Council meeting, see the minutes and catch up here. The next council meeting is September 9, 2014. See the agenda for that meeting right here.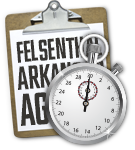 August 12 agenda and July 8 minutes posted
See what's gonna happen and what did happen. Check out the August 12, 2014 Felsenethal Town Council agenda — and the minutes from the July 8, 2014 meeting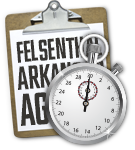 June 17 meeting and July 8 agenda posted
The Town Council minutes for the let you know how our town conducts it business. Take a gander and read the minutes here.
See what will be dicussed at the July 8 town council meeting. Take a look at the meeting agenda here.

2014 Breamfest picture galleries posted
Three, count 'em, three, 2014 Breamfest picture galleries are now available. Gallery-1 shows fishing tournament competitors on the lake. Gallery-2 also shows fishing competitors on the lake plus several pictures of the weigh-in. See baggo, the water slide, clowns, and folks in Gallery 3. All galleries are also available from the main menu (above). Click on Breamfest and follow the prompts.
2014 Breamfest Baggo
Julie Hansen heaves a bag as her daughter, Katelyn, casts and admiring glance during the Breamfest Baggo Tournament Friday night, May 23.

Felsenthal has a new fax number and a new form
The Town of Felsenthal now has a new dedicated fax line: 870.943.2447. We also have a new water and sewer form (don't panic, it is for new applications only). Click here to see or download the new form.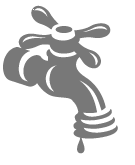 Water test results in: We're cool!
We're pleased to present to you this year's Annual Drinking Water Quality Report. This report informs you about the quality water and services we deliver to you every day. Our goal is to provide you with a safe and dependable supply of drinking water, and we want you to understand, and be involved in the efforts we make to continually improve the water treatment process and protect our water resources. Click here to get your copy of the report
Watch for a link to the Felsenthal 2015 Community Calendar here
August town council minutes posted
The August Felsenthal Town Council meeting was on the 13th. Discussions included:
Lift station repairs
Street audit results
Water system survey
Water tank inspection
A new canoe trail
Click here to see it all.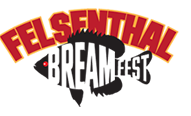 2013 Bream Fest a big success
The 2013 Bream Fest drew a large and appreciative crowd. Congratulations and thanks to the organizers and volunteers. Click here for links to picture galleries.
---

Worth Camp maps still available
The fine Worth Camp laminated maps of the Felsenthal Wildlife Refuge are now available at the Felsenthal Town Hall for $25.oo.
---
---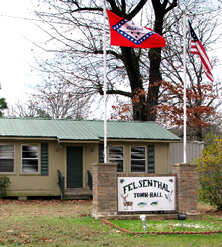 The Felsental Town Hall.
We are Felsenthal, Arkansas, next door to the Felsenthal National Wildlife Refuge — covering 65,000 acres in Ashley, Bradley and Union Counties in south Arkansas. Grand Marais Lake is in our back yard.
Felsenthal NWR is the world's largest green-tree reservoir. The Refuge offers hiking trails, fishing, wildlife observation photography, hunting, including youth hunts, environmental education and interpretation, and camping. Click here for Felsenthal NWR fact sheet.
For our visitors and friends: Find out about how much fun you can have here, about our history, our outdoor sports and our events. We are a friendly Southern town and love company. Y'all come.
For home folks: Find information about your home town, including:
Town council meeting schedule is now on the community calendar
Town council meeting agendas (see main menu above under Home)
Town council minutes are now posted (see main menu above under Home)
The Felsenthal annual budget
Monthly financial reports
Proposed ordinances
Community calendar
Wildlife and outdoor activities
Announcements
Click here to email us. Call us at 870.943.2454